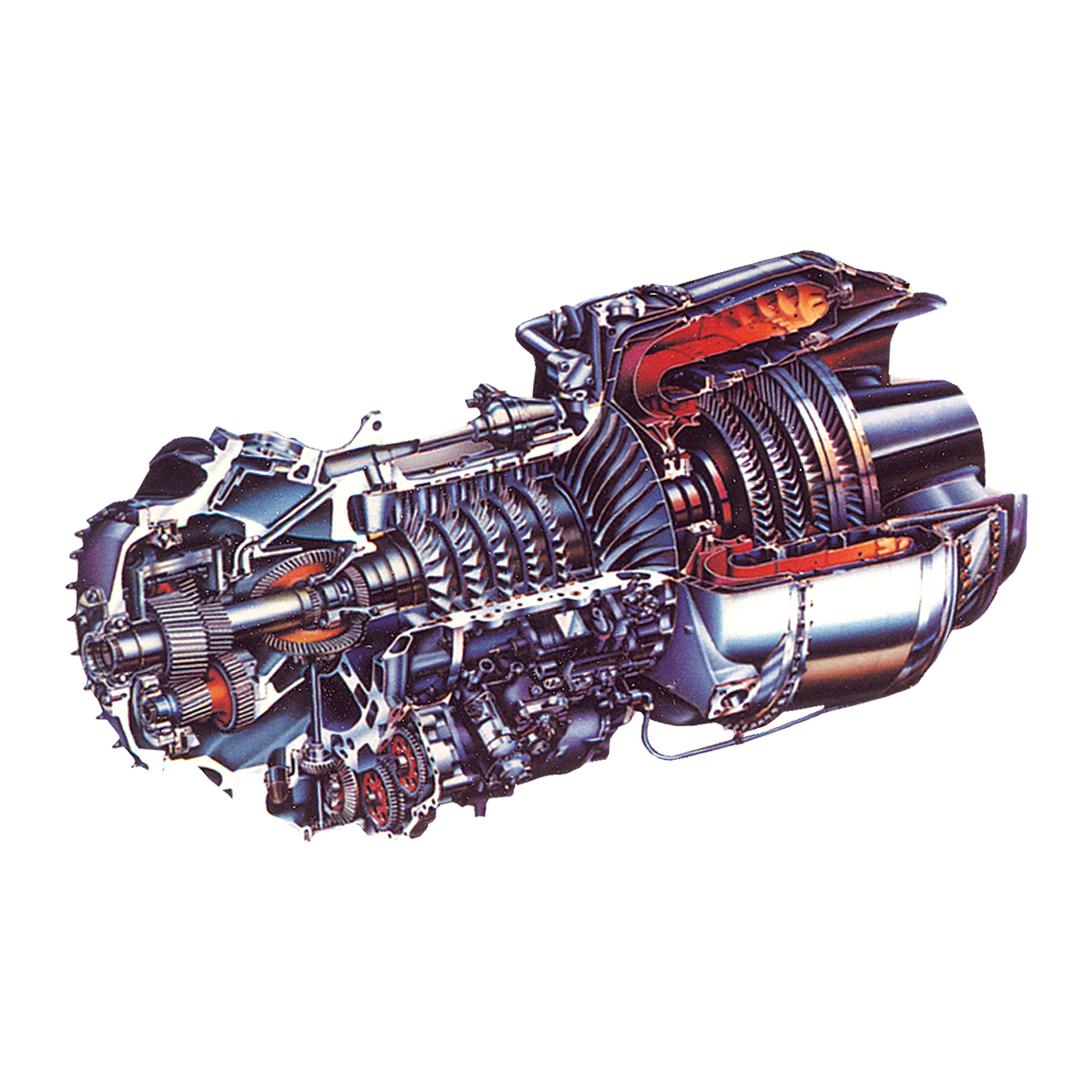 Lycoming Engines, Honeywell Aerospace
One of the most prominent gas turbine engine designs to come out of the Lycoming Turbine Engine Division in Stratford, Connecticut, the T53 turboshaft has flown for over 60 years. Developed by Dr. Anselm Franz, creator of the WWII Junkers Jumo 004 turbojet, the T53 has now become one of the most popular turboshaft engines in history and is currently produced by Honeywell Aerospace. To view Honeywell's Turboshaft chart comparison, click here.
Vehicles: AH-1 Cobra, OV-1 Mohawk, UH-1 Iroquois
Need parts for the T53 Gas Turbine Engine?