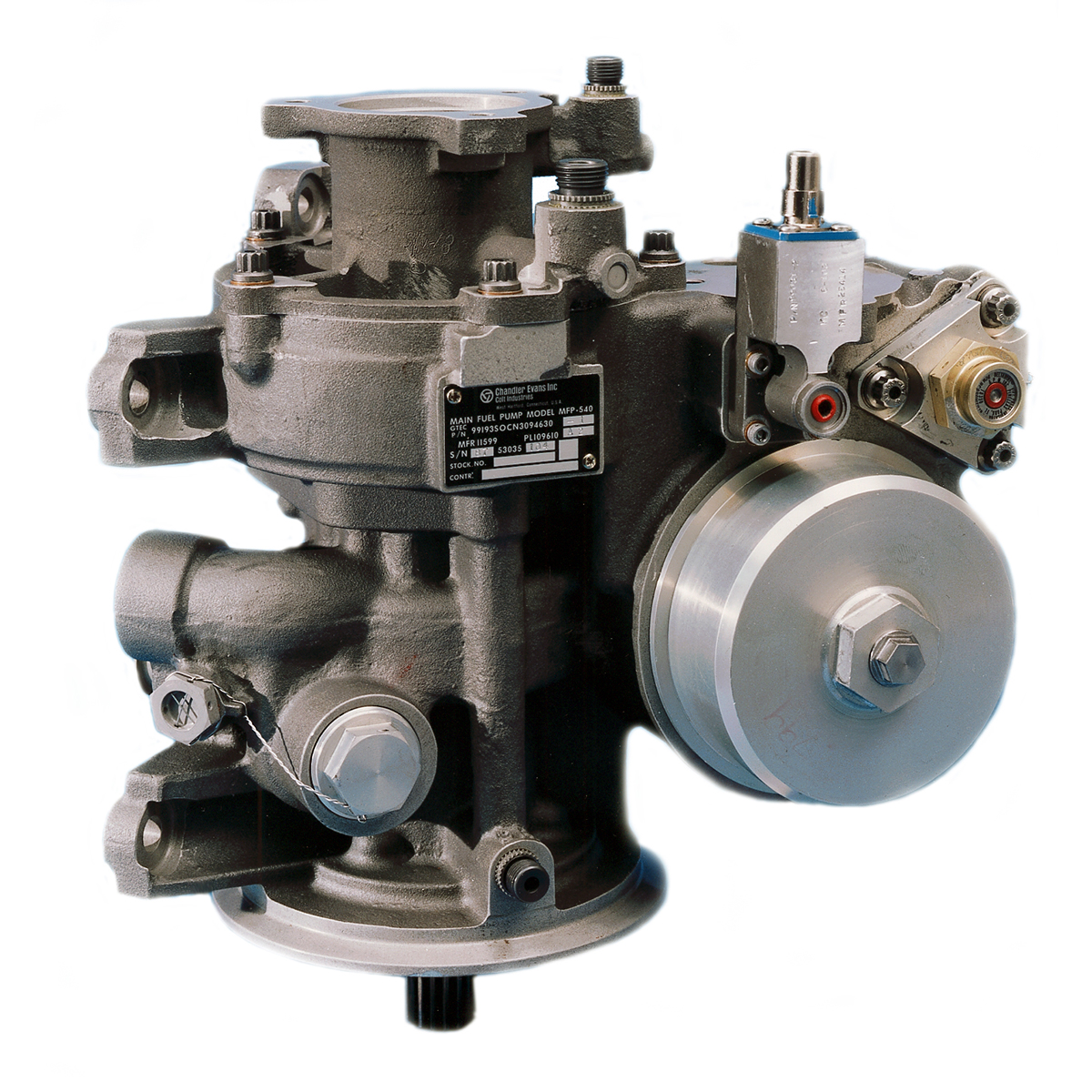 Triumph Systems, Electronics & Controls
The MFP-540, is an aircraft gas turbine engine main fuel pump. This unit is qualified for military gas turbine engine applications which entail transporting fuel from the aircraft tank to the engine at altitude conditions and at the required pressure. The pumping stages consist of a centrifugal inducer and a single element, positive displacement, high pressure gear pump. A fuel filter screen is incorporated to protect the pump and associated fuel system components. The pump is mounted on the engine gearbox with the engine control mounted on the pump. The pump is designed and constructed to withstand severe stress, vibration and fatigue associated with 1300 psi operation.
Engine: Honeywell F124 Turbofan
Vehicles: Aermacchi M-346
Need parts for the MFP-540?