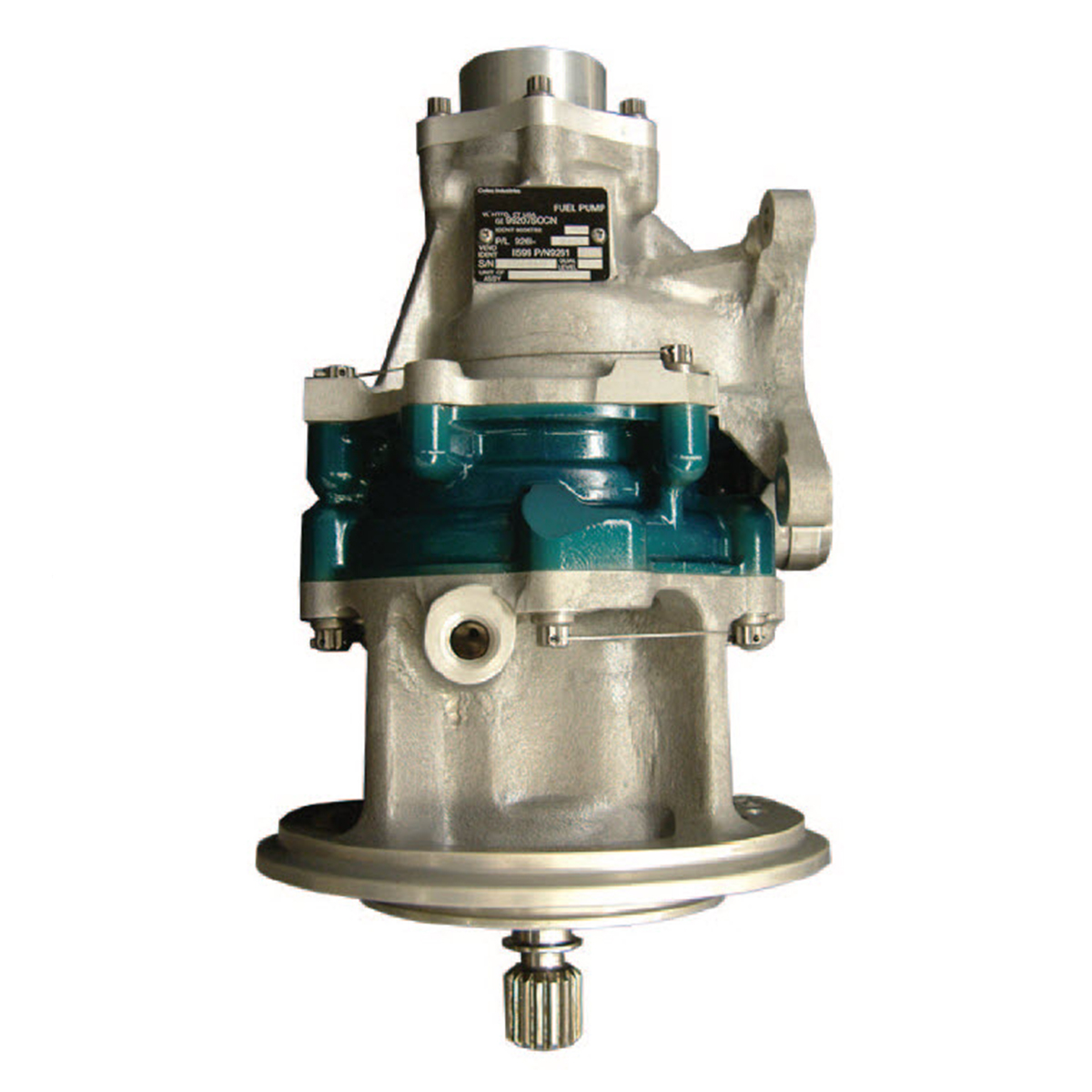 Triumph Systems, Electronics & Controls
The AFP-20 high speed centrifugal pump is a lightweight gas turbine afterburner fuel pump. The pump minimizes fuel temperature rise at high turndown (part load) conditions by operating with a partially filled impeller; i.e., vapor core. The pump regulates afterburner fuel flow by throttling the inlet flow to the pump in response to servo pressure from the fuel control. The impeller provides only the pressure rise required to match the afterburner nozzles and downstream fuel systems. The pump is mounted on and driven by the engine gearbox. A dual shaft seal segregates the fuel and oil sections of the pump with an overboard drain valve in between.
Engine: General Electric F404 / RM12 Engine
Need parts for the AFP-20?