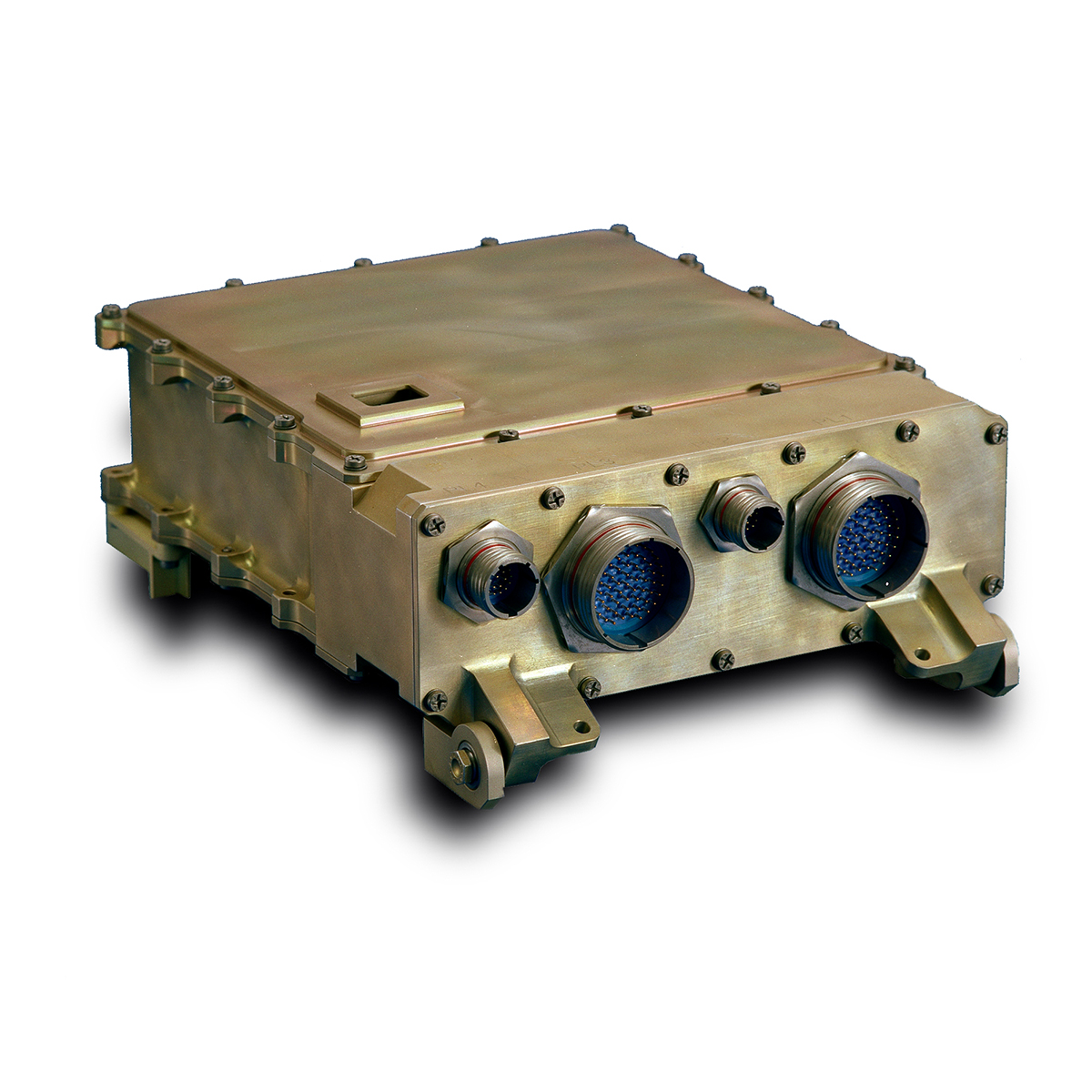 Triumph Systems, Electronics & Controls
The 2-170-700-21 (Triumph PN EMC-100) is a sophisticated, low cost, dual channel engine control in a single housing. The unit consists of two dissimilar, mechanically separated channels operating independently, but cooperating with each other. The software is organized in a multi-partition architecture which includes COTS real-time operating and application specific control system software. Most of the software has been developed to RTCA/DO-178B Level A (flight critical standard), but the software architecture permits partitions which perform non-critical functions to be developed to lower levels, thereby reducing life-cycle costs.
Engine: Honeywell T55-GA-714A
Vehicles: CH-47D/F Chinook Helicopter, MH-47G Chinook Helicopter
Need parts for the 2-170-700-21 (EMC 100)?