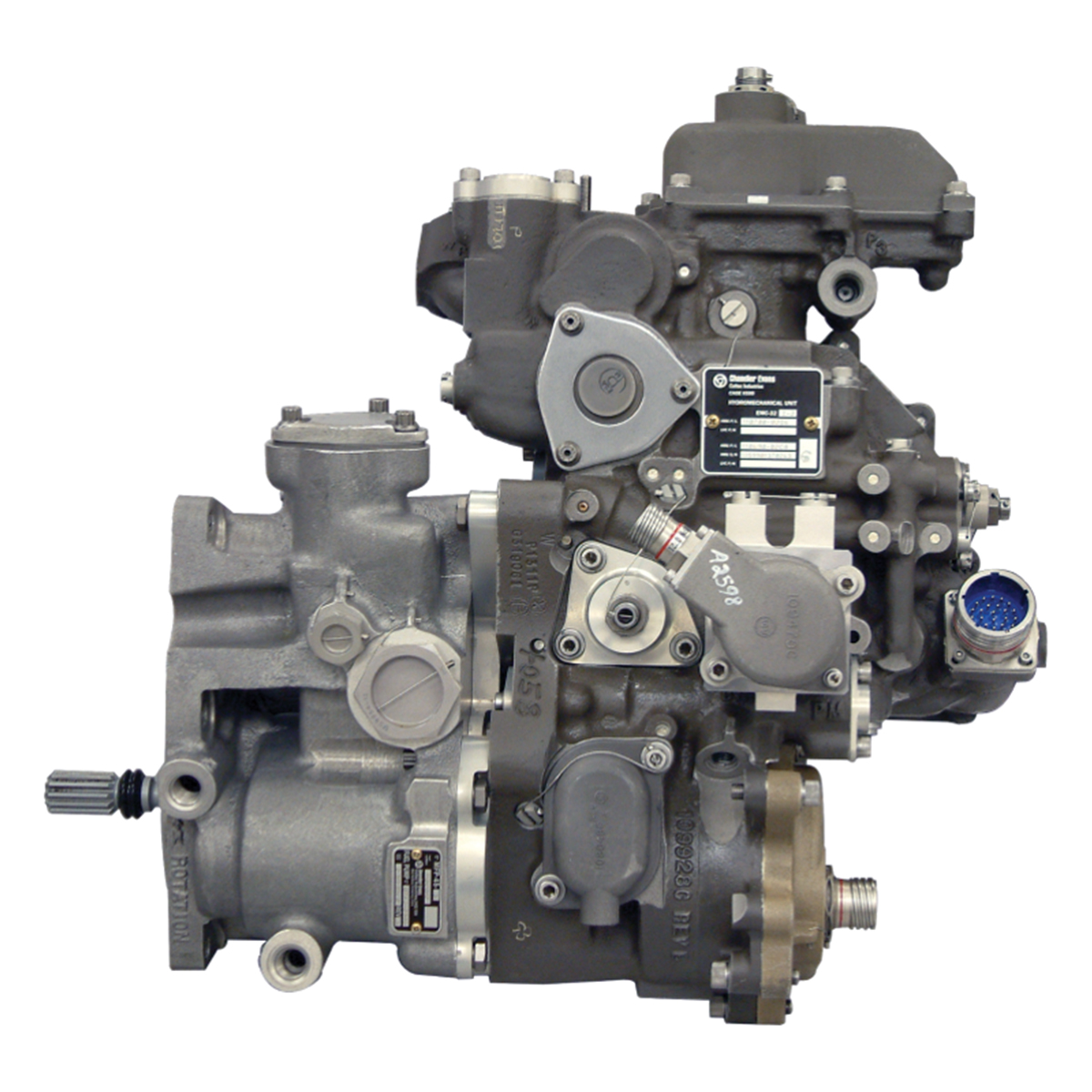 Triumph Systems, Electronics & Controls
The 2-170-580-02 (Triumph PN EMC-32T) is a dual channel Full Authority Digital Engine Control (FADEC) system, designed for helicopter turboshaft engines. The Electronic Control Unit's (ECU) primary channel provides precise engine power management and rotor speed control throughout the operational range of the engine. The reversionary backup channel provides full mission capability should a primary system failure occur. The Hydromechanical Unit accurately meters the engine fuel flow commanded by the ECU in both primary and reversionary mode operation. Additional functions provided by the HMU include electrical power generation, compressor air bleed management, and positive engine shutoff.
Engine: Honeywell T55-L-712F/-714
Need parts for the 2-170-580-02 (EMC-32T)?